Soom T / Disrupt - Ode 2 A Carrot (2011)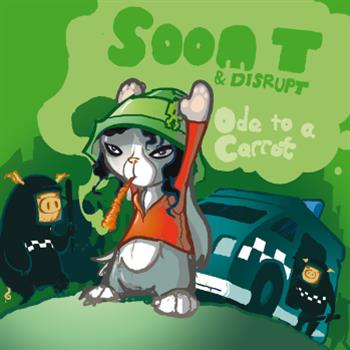 Sometimes, an album has everything you could want in it.
Like this li'l gem, for instance.
Dub influenced production? Check.
Songs about smoking weed? Check. Checkcheckcheckcheckcheck. They're all about smoking weed.
8-bit sounds? Check.
I don't know much about those involved with the creation of this lovely album, but it's dancehall beats are put to good use behind the fantastic vocal stylings of Soom T, who plays with language, rhythm, and melody while rapping.

It's pretty great. It didn't do a lot for me on the first listen, but I put it on again, and then I had to listen to it again, and I played it again, and then...yeah.